If you use heavy-duty door and window locks, safes and security alarms, why not install security cameras to feel even more protected in your home or business? At Gold Class Locksmiths, we're proud to provide all-encompassing security options to our customers. We offer security camera installations plus many other security services in Sydney for your convenience and safety ensuring privacy.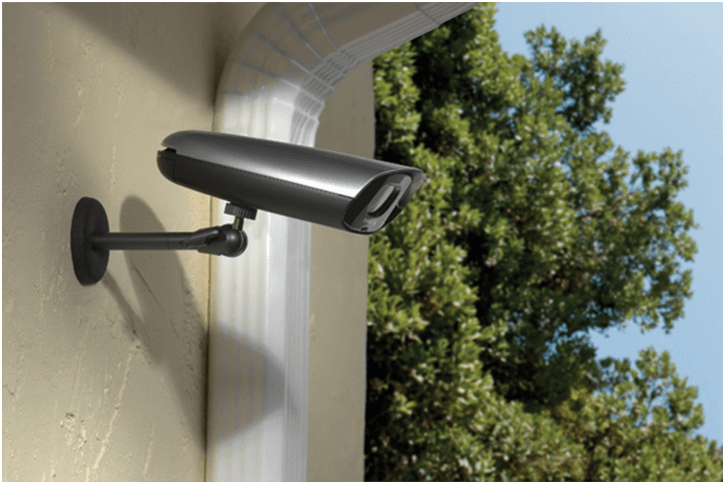 Feel Safe with Security Camera Installation in Sydney
If you've ever experienced theft, break-ins, property damage or vandalism, you know how scary it is to feel unsafe in your own home or business. Luckily, you can add extra safety and peace of mind with a security camera system. Even if you've never experienced a breach of security, it's never too late to prevent it. Security cameras are one of the most effective methods to deter unwanted visitors and are highly recommended if you have valuables or priceless goods inside.
We can install one or multiple security cameras around your property and connect them to your existing monitor as a CCTV (closed caption television). With your new system, you can instantly see who is at the door or find out what that sudden noise was without endangering yourself. If you suspect your property was tampered with, you have the opportunity to review past footage to hopefully catch the culprit. Or as a business owner, help your night-shift employees feel safer with a security system to monitor suspicious activity.
Get an Installation Quote Today
It's easy to request security camera installation in Sydney. First, fill out our simple online form to receive a free quote.
Every building and therefore security system is different, and our experts will calculate a custom price to fit your needs.
A security professional will come to your property to mount cameras, connect cables to your DVR and adjust camera angles to ensure proper visibility. We can provide monitors at an extra price and are happy to hook up your PC or TV to your new security system for easy security footage viewing.
Get your free quote today. Fill out this convenient online form to get started.
GET YOUR FREE QUOTE TODAY. FILL OUT THIS CONVENIENT FORM TO GET STARTED, OR CALL ANYTIME 0420 100 011